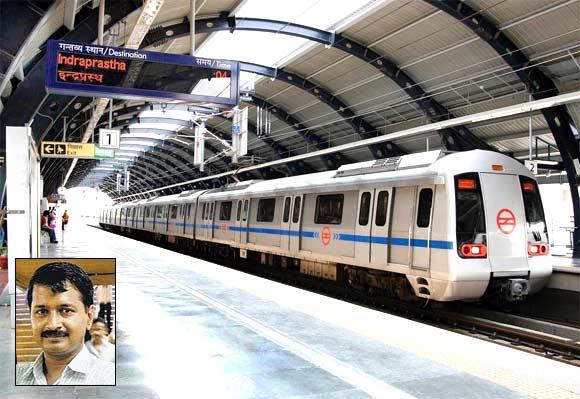 New Delhi:  Seeking to send out a message of austerity, AAP leader Arvind Kejriwal will tomorrow be taking the metro to Ramlila Maidan to take oath as the Delhi Chief Minister.
"I will take the metro to reach Ramlila Maidan for the oath-taking ceremony," Kejriwal said in Kaushambi today following a 'Janta Darbar'.
Not just the chief minister designate, all AAP MLAs would be taking the metro to the venue, sources said.
Asked about the Janta Darbar, Kejriwal said that, "it shows that the system, from top to bottom, has collapsed and needs to be amended. That is why the people are coming to the Chief Minister with their problems."
"It is a sad situation, peoples' expectations are very high and their problems have to be solved. We will need to work hard," he said.
He, however, insisted that 90 per cent of the problems were of a local nature and could be solved through regular neighbourhood meets or 'mohallah sabhas'.
The "people will then approach the CM with solutions to other problems and not come with their problems," he averred.