फ़रीदाबाद Faridabad (FDB): GatewayRail Freight, the rail logistics arm of Gateway Distriparks Private, yesterday commissioned the new ICD terminal in Faridabad.
After receiving all the regulatory approvals, GatewayRail has operated the first freight train service to the newly commissioned rail terminal, the company said in a release.
"This is the third offering of GatewayRail to the manufacturing and trading community of North India. We will provide storage, customs clearance and rail transportation services for international cargo between national capital region and the west coast maritime ports of JN Port, Mundra and Pipavav," GatewayRail Freight Ltd (GRFL) CMD Prem Kishan Gupta said.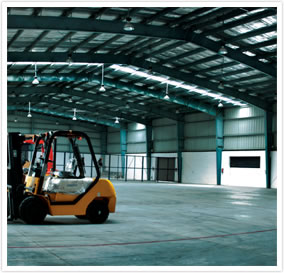 GatewayRail is one of the 11 private container train operators in the country which have been granted permission to operate container trains over entire Indian Railways network.
It offers rail and road transportation solutions with a fleet of 21 trains and over 250 tractor trailers.
The new international cargo terminal at Faridabad will cater to the needs of EXIM and domestic clientele based in Delhi, Haryana, Uttaranchal, Uttar Pradesh and Himachal Pradesh, the company said.
"In line with our principle of providing wholesome service to the trade, we will offer road transportation for door pick-up and delivery of cargo. We have built a separate warehouse for consolidation (CONSOL) business and will also provide value added services like Garment on Hangers (GOH) and refrigerated cargo transportation (Reefer) services," Gupta said.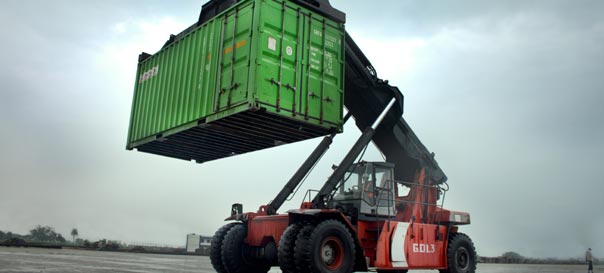 GatewayRail provides storage, warehousing and customs clearance service for containerised international and domestic cargo through its Inland Container Depots (ICD) based at Garhi Harsaru (Gurgaon), Sanehwal in Ludhiana and Faridabad. It also operates a private freight terminal at Kalamboli in Navi Mumbai.
Transportation and Warehousing
Fleet of trailers
2,100 sq mt capacity being expanded to 4,200 sq mt
Bonded area of 500 TEUs ground slots with 2,000 TEUs total capacity
Special Facilities
Bonded and transit warehouses
On-site customs office with EDI facility
Reefer points
Furnished AC office space
Spacious container yards
Advanced container handling equipment
Repairing facilities within yard
24×7 operations
CCTV surveillance system