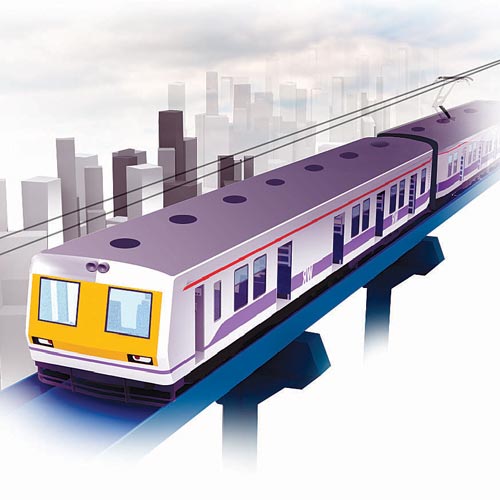 In a last ditch effort to save the country's most ambitious railway project – the Rs19,500 crore Oval Maidan-Churchgate-Virar elevated/underground corridor – the railway ministry has once again issued a fresh Request for Qualification (RFQ) for the project a week after withdrawing the earlier one.  The RFQ is a process to find out the firms that "qualify" to be part of the final bidding of the project. The RFQ documents were withdrawn last week after the ministry realised that the fight between the state government and the railways over the signing of the State Support Agreement was frightening off potential bidders.
The SSA – a blueprint that demarcates between state and railways the responsibilities that crop up during the construction – has been hanging fire since May last year with both state and railways unable to come to terms on issues like shifting of underground utilities, compensation for delay in work and rehabilitating project-affected persons.
When asked whether the withdrawal of RFQ was a clear sign that the project was being junked, Girish Pillai, executive director, infrastructure, railway ministry told that it wasn't the case and that the project was very much on.
However, the negativity on the project continues amongst city railway officials. "The gap between the state and railways is fairly huge as far as the SSA is concerned.
Despite the railways stating in the re-issued RFQ that the Indian Railway Finance Corporation (IRFC) will chip in to get easier loans for the firm which finally wins the bid to build the elevated corridor, it doesn't seem promising. It is not as much about the money as the lack of assurances from the state and railways about allowing work to go on with a hiccup," said an official.
The reissued RFQ will have to be answered by Sept 20 after which the qualifiers would be selected by October 4. The railways expects the winner of the project to be announced by the end of this year. In the earlier RFQ, six top infra firms – Reliance, Larsen and Toubro, GMR, Gammon, ILFS and CAF Spain – had bought the document at a cost of Rs10 lakh each.