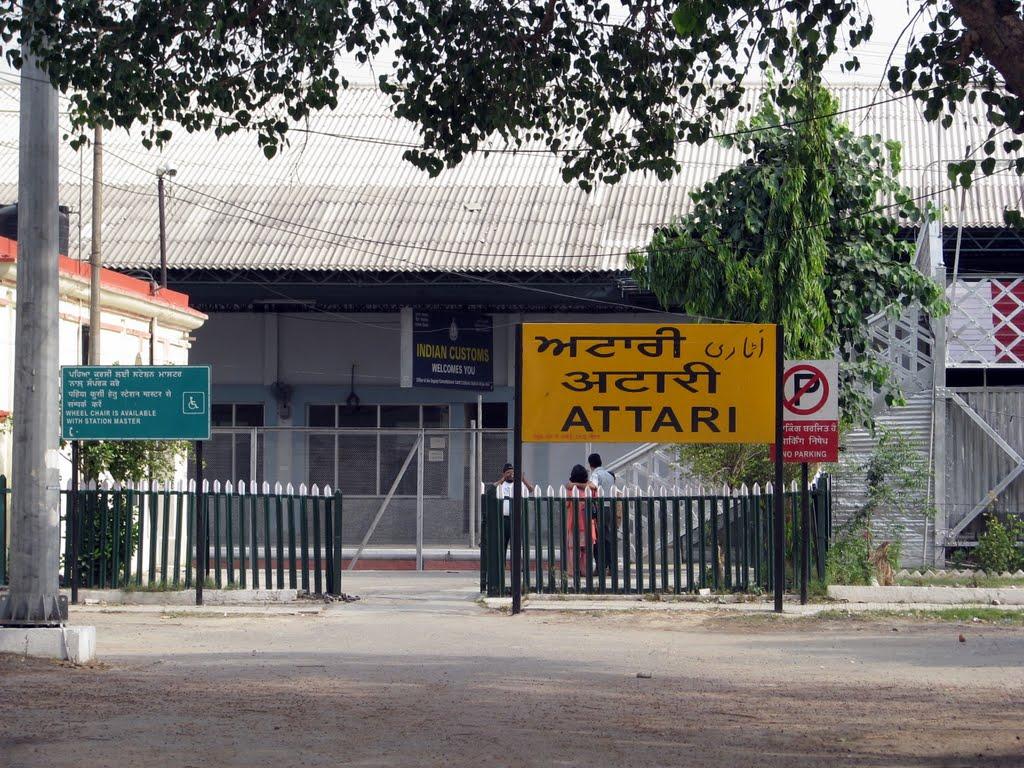 Atari (ATT):  Six persons, including two women, hailing from Muzaffarnagar in U.P. and travelling on the Samjhauta Express were arrested after 11 pistols were seized from them. They were their way back from Pakistan.
The pistols were found concealed in 11 meat cutter machines during customs check at the Attari Railway Station on Friday, Gurdev Singh, Deputy Commissioner, Customs said. "Suspicion arose after the machines were subjected to X-ray. They were cut by cutters and the pistols were found." The six are now being interrogated, he said.
Congress vice-president Rahul Gandhi claimed in October last that Pakistan's ISI was trying to recruit riot-affected youngsters of Muzaffarnagar.
Muzaffarnagar residents were "Acting as Couriers"
Preliminary investigations into the arms seizure by customs authorities at the Attari railway station revealed that Muzaffarnagar residents were acting as couriers. They were to hand over the consignment to one Rashid in Delhi. Rashid is also a resident of Muzaffarnagar area in UP).
Earlier, Custom authorities handed them over to the Government Railway Police (GRP) at Attari in the morning while top intelligence agencies were interrogating the six accused, including two women.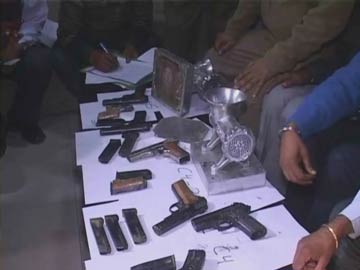 The probe conducted by custom and GRP police so far revealed that the accused brought the consignment from one Hamida Begum, a resident of Lahore, and these were to be handed over to Rashid in Delhi.
"The juicer and meat mincing machines were handed over to them by Hamida Begum from Lahore. She had asked them to hand over the machines to Rashid," said Rashpal Singh Ghuman, SP, GRP.
He said it appeared from preliminary investigations that they did not know about the presence of pistols in the machines. However, he added that further investigations were under progress in this connection.
"The foreign and Pakistan-made weapons seized from them are very sophisticated in nature, said Ghuman. The officials also did not rule out the possibility of these arms to be used in the riot-hit Muzaffarnagar area in order to disrupt the peace during the ensuing Lok Sabha elections.
Meanwhile, all six Muzaffarnagar residents today remanded them in three-day police custody. They were produced before the duty magistrate in the evening. They would be presented in the court on March 10.
UP ATS arrives to probe arms smuggling from Pakistan
Amritsar (ASR): A team of Uttar Pardesh's anti-terrorism squad (ATS) arrived here on Saturday to interrogate six Muzaffarnagar residents who were apprehended at Attari international railway station with 11 revolvers and 22 empty magazines brought from Lahore on Samjhauta Express on March 6.
According to sources, given the sensitivity of Muzaffarnagar's recent riots, the ATS team from Noida, led by an official of SP rank, had arrived here to probe whether the arms were to be distributed to riot victims or to be used in the ensuing Lok Sabha elections or for accomplishing any other terrorist mission in the country.
Sources associated with the probe told on Saturday that the sleuths of various agencies were interrogating the six persons, including two women. "We need to know who was behind supplying arms to them in Lahore. Is there any ISI module operating in Muzaffarnagar, who were the targets, whom they were to supply arms. It is very sensitive time in India so we can't leave anything to chances," sources said.
Government Railway Police Force SHO Dharmander Kalyan said Shehnaz Begum, Anees Ahmad, Razia Begum, Raeez, Arif and Nasir were members of two families who had brought the weapons from Pakistan.
During interrogation they revealed that a person, Rashid, from Muzaffarnagar had given them embroidery material for one Lahore-based Hameeda who lived near Lahori Darwaza. "Rashid had given Rs 5,000 each and asked them to bring the material given to them by Hameeda, which they agreed," they said.
They also had gone to the house of Hameeda near Lahori Darwaza and when they were to return to India she gave them 11 juicers and meat-mincing machines in which the revolvers and empty magazines were welded. It was not clear whether they had earlier been involved in smuggling arms from Pakistan or it was their first attempt. "For now we can presume they were used as couriers but their exact involvement will be known after investigation," Dharmander said.
Dharmander said the smugglers revealed that Rashid was to take delivery of the material in Delhi. Sources said Amritsar police were in touch with Muzaffarnagar police and had tightened noose around Rashid. One of the arrested person, Raeez, had earlier been to Pakistan to sell Indian goods.